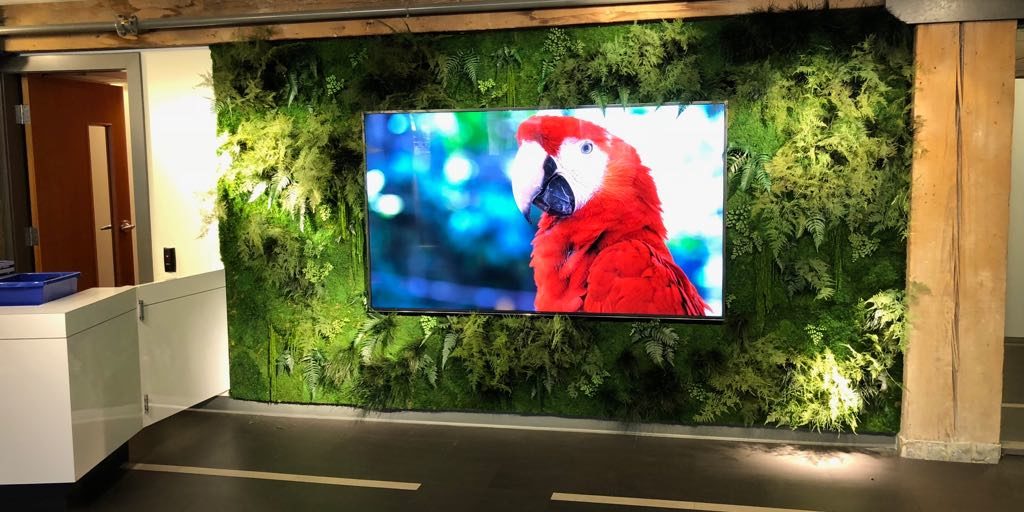 The school management was looking to enhance their dark reception area and decorate the wall around the TV. ByNature zero maintenance Folia product was a perfect choice for this application.
Project Description :

Preserved plant wall using a combination of sheet moss, fern moss, mood moss, fern, salal, asparagus plumosus, pittosporum and tree ferns.