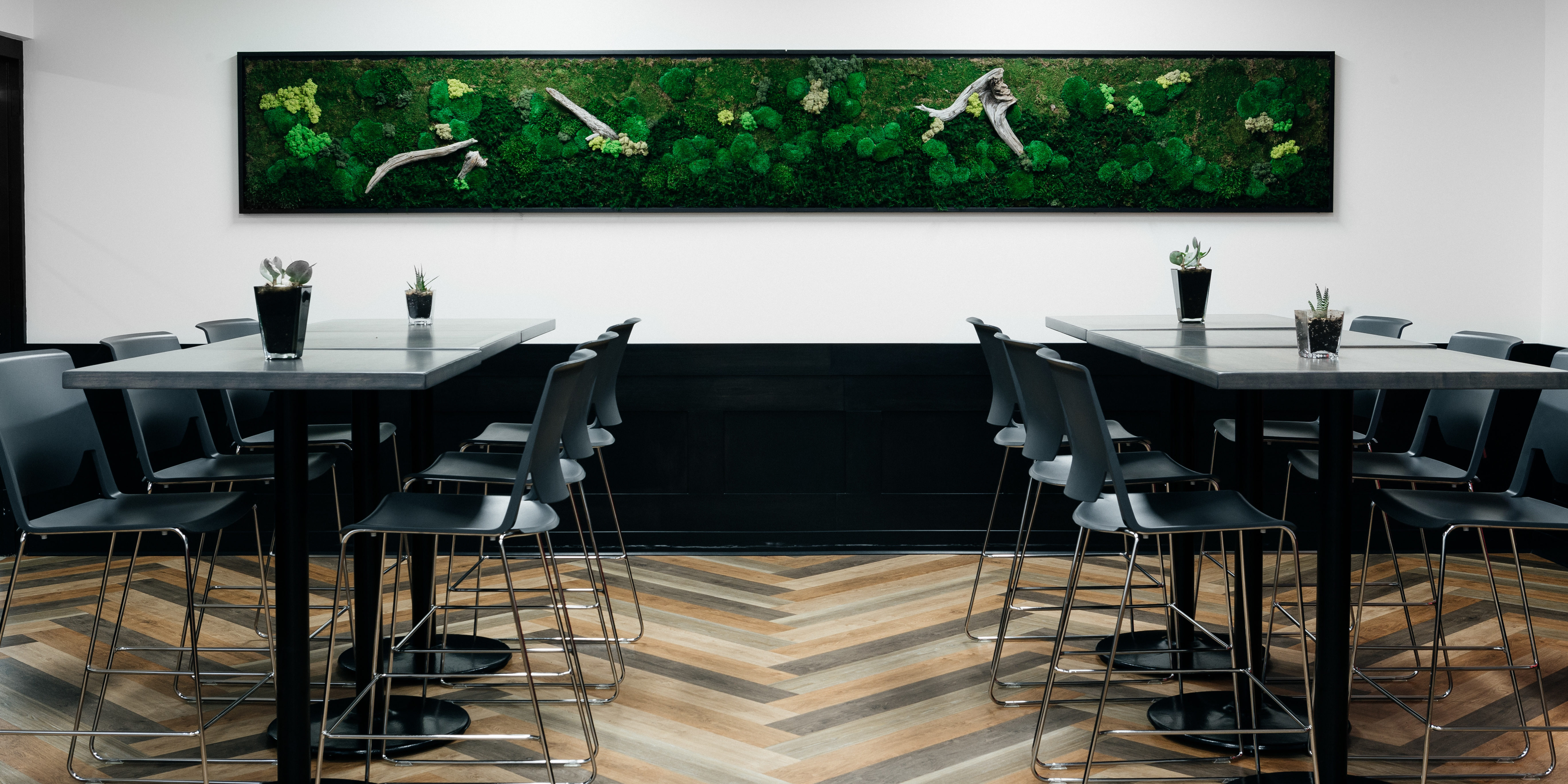 Designer's Vision
This 15′ wide x 2′ high moss wall was installed onto one of the walls in Marriott's staff hub. Their staff hub is the basement with no windows and low ceilings. The whole space has been renovated to create a brighter, more relaxing space for the staff to take their minds off their work.
The modernized associate space, aka the staff hub, had to reflect the 'Take Care' motto in all that it offered – a fresh, bright space, flexible use and healthy food choices.
An integrated 'Biophilic Element' in form of a large custom moss wall provide a subtle and calming connection to nature. The different mosses resemble mountainous shapes and include local driftwood from a near-by lake.
This renovation makes The Marriott staff feel appreciated and un tune with the brand throughout their day, enabling them to provide the expected customer service.
Photography credit: Kelly Hofer – www.kellyhofer.com
Biophilic System(s):

Mix moss wall made of preserved mosses

Project Description :

Made of Sheet Moss, Pole Moss, Fern Moss, Mood Moss, & Reindeer Moss