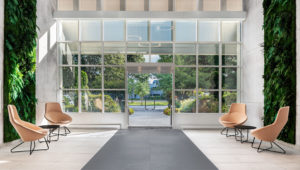 PRESERVED
Our wholesale plants and mosses are preserved in an eco-friendly way using 100% natural oils and food dye. This allows the plants to maintain their authenticity without maintenance. Our preserved products can be ordered bulk or we can manufacture any Mossart or Folia walls, ceilings, or flooring displays based on your unique specifications.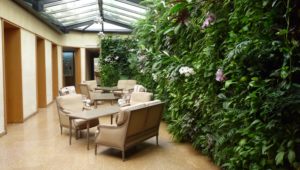 LIVING
We bring greenery to residential and commercial projects with creative indoor living walls. Discover our different options for planters, living frames and vertical gardens to create privacy, reduce noise and improve overall air quality.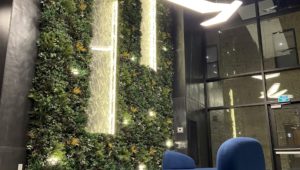 FAUX
Faux plants give you the freedom to get truly creative with the spaces you have, be it at home or work. Dark corners, no windows or limited space are not a problem, discover our original wholesale artificial plants. We supply loose leaves, plants and Faux Flora panels.

ByNature offers the largest diversity of products in North America. We are considered a "one stop" solution when it comes to innovative biophilic design. We have a wide variety of products to help you save on the shipping cost such as; planters, green wall systems, living frame systems, preserved moss, bulk preserved plants, flowers & foliage, as well as custom pre-manufactured projects, faux plants, faux flora panels and much more.
Our two facilities (Vancouver and Toronto) make shipping easy, quick, and affordable for our clients in the US and Canada.
Now Serving all Canadian Provinces and Territories
Now Serving all U.S. States

SERVICE
Our team is passionate, trained, dedicated and always happy to help.

BUY LOCAL
 Largest selection of products available and manufactured in North America.

QUALITY
We offer only quality products with the best prices on the market.

DISCOUNTS
We are the best wholesaler in North America with large order discounts.

PAYMENT
Payment terms are offered on larger orders for an easy and smooth process.

RETURNS
We have a return policy we can talk you through if you need it.

DESIGN
Our Biophilic Specialists are experts and can provide design services.

PRE-ORDER
If a product is sold out, pre-order to secure the products you will need.