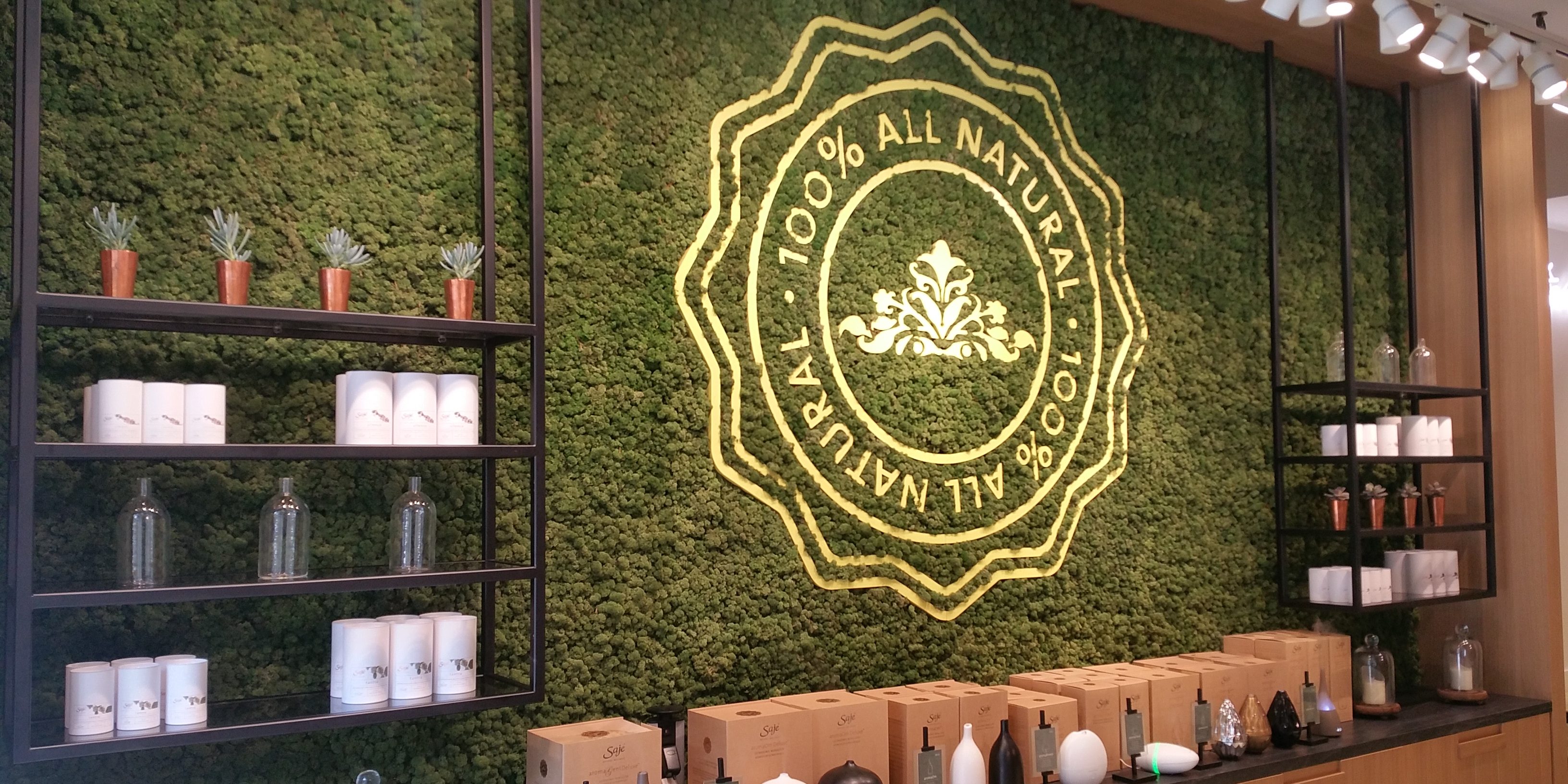 Location :

More than 50 locations in Canada and the US

Biophilic System(s):

Mossart wall using preserved reindeer moss

Project Description :

Custom made wooden logo piece installed into Reindeer Moss
Mossart Wall Panels have significant sound absorption. According to a study conducted by the Centre for Architectural Ecology at the British Columbia Institute of Technology (BCIT), sound absorption is relatively high with signal number ratings (NRC and SAA) in the range of a 3/4"-1" fibre board, or a carpet on underlay pad.
Absorption in this range can be useful in classrooms and conference rooms to improve speech intelligibility and the quality of verbal communication.